The
settl.it
family of services is brought to you by Debt Resolve Inc, the leader in automated, cloud-based, online negotiation systems since 1997. A U.S. publicly traded company, under new management since 2014, we own the rights to the patents for the industry's first and original online negotiation and collections solution.
We have developed customised and integrated web-based solutions for a host of financial service companies, consumer credit issuers, utility companies and local authorities as well as debt buyers and collection agencies.
Today, Debt Resolve is growing its family of products to serve businesses of all sizes as well as consumers, to improve accounts receivable collection and reduce write-offs, all while maintaining a positive and non-threatening relationship between creditors, debtors, consumers, and businesses.
We are now in the UK, offering bespoke solutions for all types and sizes of business.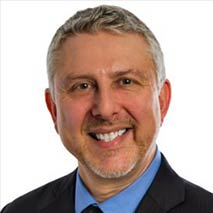 Adrian Learer
Managing Director UK
Adrian is a Chartered Accountant, businessman and CEDR accredited Mediator with considerable experience in all aspects of finance, business and dispute resolution. He had over 30 years' experience in the accounting sector as the founding partner of Learer Roberts and plan.it Services, prior to exits in 2004 and 2013 respectively.
During his career as a Chartered Accountant and business consultant, Adrian was involved in countless business disputes, invariably playing the role of mediator to achieve amicable and agreeable outcomes for all parties, avoiding the need for litigation. Built on this foundation Adrian fully understands the need for simple, innovative dispute resolution services and is the pioneer of settl.it in the UK. He is based in London.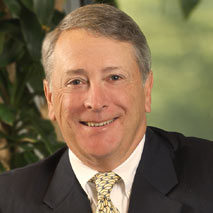 Bruce E. Bellmare
Chief Executive Officer
Bruce E. Bellmare assumed the positions of Chief Executive Officer and Acting Chief Financial Officer on May 16, 2016.
Mr. Bellmare had been our Chief Operating Officer since February 2016 and, prior to then, an independent consultant to our company since 2015, assisting our CEO on financial and operational matters. Mr. Bellmare served as a Principal of Opus Advisory Group, an integrated wealth management company, where he provided financial consulting to executives and small business owners, from 2007 to 2015. He served as the Chief Financial Officer of The Pirro Group, a provider of legal and consulting services, from 2002 to 2007. Prior to then, Mr. Bellmare had been a senior technology executive for more than 30 years, including holding management positions with IBM, NYNEX, Data Switch and Prodigy Communications Corp., a start-up joint venture between CBS, IBM and Sears, Roebuck, where he served as the Director of Commercial Marketing from 1984 to 1991 in connection with the original design and launch of its Prodigy online service. Mr. Bellmare holds a B.A. degree in mathematics and physics, as well as an M.B.A. in finance from the University of Vermont.